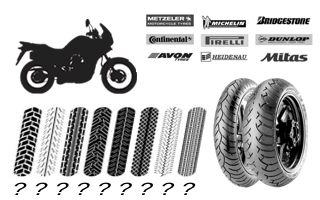 As informações desta página é somente para sua informação. Você descarregar totalmente myNETmoto de qualquer responsabilidade em relação a, ou como consequência de, reivindicações de si mesmos e / ou qualquer terceiro por eventuais danos subsequentes à montagem de pneus não permitidos.
CONTINENTAL CONTI GO!


The new ContiGo is designed to the same exacting standards as Continental's range of tyres for larger capacity machines, providing the discerning commuter with the same ride quality, stability and confidence. The ContiGo is designed to give [...]
(incl. IVA. sem. expedição)
CONTINENTAL CONTI GO!


The new ContiGo is designed to the same exacting standards as Continental's range of tyres for larger capacity machines, providing the discerning commuter with the same ride quality, stability and confidence. The ContiGo is designed to give [...]
(incl. IVA. sem. expedição)